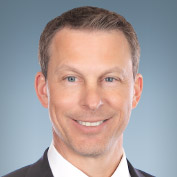 Scott Storck, President
412-922-8500 I Scott.Storck@trgc.com

Scott is President of Keystone Closing Services, a full service title and settlement company covering Western Pennsylvania. Scott oversees sales, operations, and customer service.

Scott started his career with PHH Mortgage as a sales account manager. He later moved to Realogy Title Group, where he has held various leadership roles in sales, business development, vendor management, & operations. Scott grew up in Reading, PA and is a graduate of Villanova where he received his Bachelor's degree in Accounting.
Sandy Lober, Manager of Operations
412-922-8500 I
Sandy.Lober@trgc.com
Sandy Lober joined the management of TRG Closing Services in 2012. She has been in the real estate industry since 1987. Sandy began her real estate career as a licensed Real Estate Agent and thereafter moved into the mortgage side for several years. For the past twenty years, Sandy has been with the law firm of Cain, Ackerman and McCormick, P.C where she managed all aspects of the closing and title department, including examining and clearing title issues and preparing and reviewing all legal documents for closing. Sandy brings a mentoring-style leadership which empowers teams to meet and/or exceed their potential. Her ability to problem-solve and answer questions has made her an invaluable resource to many realtors, loan officers and co-workers.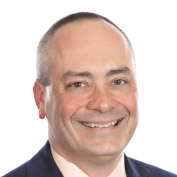 Jim Bulger, Sales Manager
412-250-0128 I
Jim.Bulger@trgc.com
Jim has been in the mortgage and real estate industry for nearly 20 Years. He started as a loan officer for a small lender and has worked in virtually every facet of the industry from wholesale lending to appraisal management to title services. He is a past president of the Pennsylvania Association of Mortgage Brokers (2005-2006) and was a National Delegate to the National Association of Mortgage Brokers Delegate Council (2004-2006). In those positions, Jim was involved in lobbying efforts for responsible lending legislation at both the state and national level. Prior to joining Keystone/TRG, Jim was the eastern divisional sales representative for a national title company covering a territory from Boston to Florida, down the east coast, and west into Ohio. In his time away from his professional life, Jim is an NCAA football official and a youth soccer coach. Jim is also an elected member of the Steel Valley School District's Board of Directors. Jim is married with two daughters and resides in West Homestead PA. He is a graduate of the University of Pittsburgh with a Bachelor's Degree in Political Science.