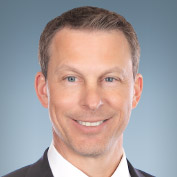 Scott Storck, President
412-922-8500 I Scott.Storck@trgc.com

Scott is President of Keystone Closing Services, a full service title and settlement company covering Western Pennsylvania. Scott oversees sales, operations, and customer service.

Scott started his career with PHH Mortgage as a sales account manager. He later moved to Anywhere Integrated Services, where he has held various leadership roles in sales, business development, vendor management, & operations. Scott grew up in Reading, PA and is a graduate of Villanova where he received his Bachelor's degree in Accounting.
Amy Connor, Operations Manager
412-250-0149 I Amy.Connor@RealogyTitle.com

Amy has been in the mortgage and title business for 23 years. After serving in the United States Navy, she started as a foreclosure technician for Guild Mortgage Company in San Diego, California. She relocated to Pennsylvania in 2004 where Amy started her career in the Title industry. She has worked every facet of the title industry; Order Entry, Processing, Relocation, Post-Closing and team leading over the past 18 years. In 2019, she obtained her Title Agent license. Outside of her professional life, Amy's passions include her family, her dogs and health and fitness coaching.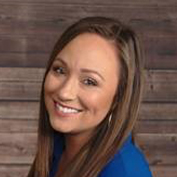 Nicole "Niky" Costa, Sales Manager
412-874-8526 I Nicole.Costa@RealogyTitle.com

Niky has spent the bulk of her adult life in real estate - from appraisal reviews to commercial leasing to the title industry.

She has a BS in Business Administration/Marketing and joined the Keystone Closing Services team in 2019 as a Title Service Representative where she became known for her breath of knowledge and service-minded approach. Her industry experience and "get things done attitude" brought her to the sales manager role where she enjoys leading her team to be the best in the industry.

Niky was born and raised in Pittsburgh where she lives with her husband, Jason, and her boxer, Roman.