Brenda J. Yurick, President
412-922-8500 I
Brenda.Yurick@trgc.com
Brenda Yurick joined TRGClosing Services in April of 2010. Prior to that, she was a principal in Yurick Law Offices as well as Executive Vice-President and General Counsel for Development Opportunity Corporation ("DOC"), a real estate development company with a hospitality management operating arm.
Brenda's prior legal practice specialized in transactional law providing a broad range of counsel and services in banking, real estate, and general corporate matters. These services include commercial lending, loan restructuring, real estate acquisitions, development and financing, commercial leasing, construction contracts and disputes, title insurance, corporate structuring, employment contracts, and corporate acquisitions. Her law firm had a subsidiary title insurance company that was an authorized agent for First American Title Insurance Company.
Brenda started her legal career as an associate with a law firm where she represented small‐ to medium‐sized business entities, national and regional lenders and borrowers regarding real estate based financing transactions and real estate acquisition and development. While at that firm, she became legal counsel for the Stadium Authority of the City of Pittsburgh and provided guidance on compliance with municipal law, drafted and negotiated operating agreements and leases, and facilitated the acquisition and development of the property necessary for the construction of Heinz Field and PNC Park located in the City of Pittsburgh. Through her guidance, the firm's title subsidiary provided all of the insurance for both stadiums. She was awarded partnership in the law firm after only six years.
In July of 2000, Brenda joined Thorp, Reed & Armstrong where she worked as Special Counsel in the financial institutions practice, and continued to represent national and regional lenders and borrowers. Thereafter and until returning to her private practice in 2003, she served as in‐house legal counsel to a Pittsburgh based real estate developer who owns and operates both shopping centers and office buildings throughout the eastern portion of the country.
Brenda's experience as both an owner and developer as well as outside legal counsel to financial institutions, developers and large and medium corporations enables her to provide a unique insight that can be invaluable to counseling businesses in the real estate industry.
Brenda graduated from Clark University in 1988 where she received her Bachelor of Arts degree. She received her Juris Doctor cum laude from Suffolk University Law School. She is an approved title agent for First American Title Insurance Company, Title Resource Guaranty Company and Fidelity Title.
Sandy Lober, Manager of Operations
412-922-8500 I
Sandy.Lober@trgc.com
Sandy Lober joined the management of TRG Closing Services in 2012. She has been in the real estate industry since 1987. Sandy began her real estate career as a licensed Real Estate Agent and thereafter moved into the mortgage side for several years. For the past twenty years, Sandy has been with the law firm of Cain, Ackerman and McCormick, P.C where she managed all aspects of the closing and title department, including examining and clearing title issues and preparing and reviewing all legal documents for closing. Sandy brings a mentoring-style leadership which empowers teams to meet and/or exceed their potential. Her ability to problem-solve and answer questions has made her an invaluable resource to many realtors, loan officers and co-workers.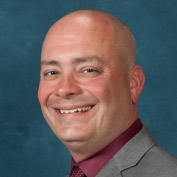 Jim Bulger, Sales Manager
412-250-0128 I
Jim.Bulger@trgc.com
Jim has been in the mortgage and real estate industry for nearly 20 Years. He started as a loan officer for a small lender and has worked in virtually every facet of the industry from wholesale lending to appraisal management to title services. He is a past president of the Pennsylvania Association of Mortgage Brokers (2005-2006) and was a National Delegate to the National Association of Mortgage Brokers Delegate Council (2004-2006). In those positions, Jim was involved in lobbying efforts for responsible lending legislation at both the state and national level. Prior to joining Keystone/TRG, Jim was the eastern divisional sales representative for a national title company covering a territory from Boston to Florida, down the east coast, and west into Ohio. In his time away from his professional life, Jim is an NCAA football official and a youth soccer coach. Jim is also an elected member of the Steel Valley School District's Board of Directors. Jim is married with two daughters and resides in West Homestead PA. He is a graduate of the University of Pittsburgh with a Bachelor's Degree in Political Science.